This is just simply an American Classic.
The Jackson's in all of their 80's garb.
A night out on the town at the Grammy's
Miss. LaToya makes the picture with a worked headband,
blue sequined dress with the accented lighting bold,
to highlight her flawless shoulder blade that compliments
nose job number 4. Workout LaToya.
Can't forget Janet standing off on the side laughing
at the other two out patients.

Am I the only person that thinks this picture is off...

Does anyone else find the humor in this photo. Can someone please explain why all of the Popes have this hand movement thing down packed? Can I wear all white and put on a tall at and go stand on Crenshaw and King with my hands raised like this and have people bow down to almighty Trent?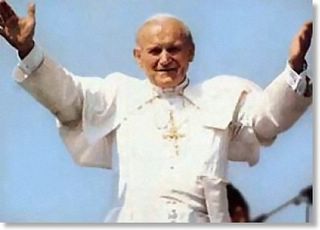 Coming UP....Conversations with Fred.