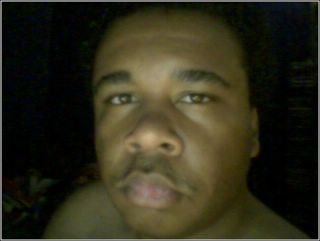 Say say, lil fine ass nigga,
come out and play with me....
and bring a sack of trees...
Zig-zags please, not Phillies.
I bet you wanna slide down my rainbow...
want me to fuck you like a whore.
Well we can fall in love or we can just fake it
and be like this forever more.
-Joi
I don't want to get another email saying that I was tryin to be like Beyonce an nem in that cater to you video with my new picture. I think its a hot picture...end
I am so fortunate and glad for my experiences-these are the very things that help me become a more well-rounded and adaptable individual. Working this camp this week takes me back to a time not so long ago, my teenage years, the years I wasn't really happy.
I've encountered a few people who remind me a lot of what I was like when I was 17 or 18...and I made sure I've given them what I needed when I was their age. I think this is one of the more humbling experiences in my life. Being able to connect and mentor to a young person, be a positive example and lead them down the right path to get their dreams accomplished.
I haven't been blogging in depth and insane like I normally should because I have a lot going on with the book tour on Friday and dealing with these fags at camp...then on top of that someone somewhere wiped out my mothers whole bank account! So I've been wearing a lot of hats this week. This has been apart of my normal makeup for the last three months I don't know how not to do it...So instead of producing quality entries I've just been like eh...giving half...but this is the only time it will happen...
But I am working on something good for tomorrow, and Friday I'll be blogging about the first day of my book tour! As well as listing my official tour calendar so I can meet some of you in the flesh!
The blog ride has been fun thus far...so don't feel like you've been loosing me. And I don't appreciate
Frank
for indirectly calling me out either...(LMCTY) Thats your clue...
Anyway. Thanks for stopping by and as usual-I won't know you're here unless you tell me, something like,
I came in Peace, and in Peace I leave
.
Trent Jackson (sometimes) BIATCH!